QUICK FREE TEST YOUR IQ, EQ AND MBTI AT IQ-TEST.NET
iqtestA.com – International High IQ Society is delighted to welcome you.
Alphatest is a privately owned and independent company. For over ten years, we have been creating and publishing IQ tests on the internet.
As you may know, The Intelligence Quotient or IQ for short is one of the factors which have greatly impact on our social life, career or study, etc.

Albert Einstein
IQ 160

Emma Watson
IQ 137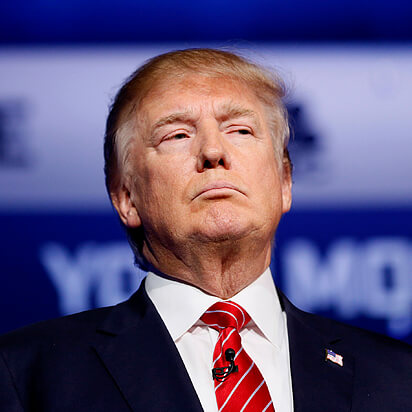 Donald Trump
IQ 156

Barack Obama
IQ 140

George W. Bush
IQ 125
Find out how your intelligence is, how your personality tends to be. All IQ, EQ and MBTI tests at Iq-test.net will help you to decipher your intelligence, emotions and trends. Questions are designed and constructed to help you find the strengths and weaknesses of yourself.
You have to take the tests within a certain time frame. Then the Iq-test.net system will return results correctly and valid. Note that tests including IQ, EQ and MBTI will return the most accurate results in the first time you take the test at IQ-TEST.NET.
IQ TEST
This is an IQ (Intelligence Quotient) test with all standard components. These include questions related to logical reasoning, geometry, space intelligence, and mathematics. Results will quickly show up after you complete the exam. Note that there is only one answer that is the most accurate in each question. Take the free IQ test now.
You can also find out about IQ of celebrities here
EQ TEST
==> Link test here: www.iq-test.net/eq-test.html
MBTI TEST
==> Link test here: www.iq-test.net/16-personality-test-mbti.html
Those who have highest IQ Test have the ability to understand as well as analyze a problem or information deeper and faster compared to normal people. And the most common, gratis and precise tool to indicate one's IQ is the Test IQ online.
There are many kinds to check iq. However, they all are designed to estimate the ability of human intelligence.
The International High IQ Society's Free IQ test is based on our work with many different kinds of international tests, experiments and of course, all of them are at the highest accuracy. If you would like to test IQ, you will have to finish 26 questions in 24 minutes. This test will help you to assess your IQ in the range 77 – 142 SD 15 and is completely gratis.
This quick test is 100% visual work, which means anyone from any countries can do it. Even a person who cannot read can also still test IQ.
Based on your online IQ Test, we classify the result into:
IQ scores :
Below 85, below average (16%)
From 85 to 115, average (68%)
From 115 to 130, above average (14%)
From 130 to 145, gifted (2%)
Above 145, genius or close-to-genius (0,1%)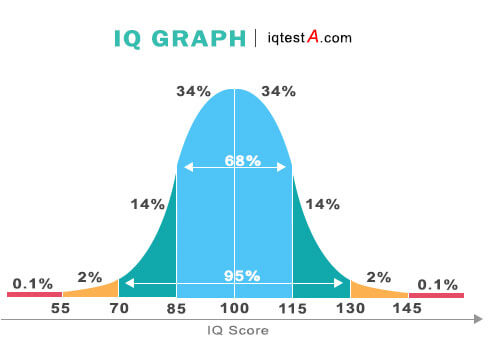 IQ scores distribution curve based on population ratio
So, are you in the top 16%, 68% or 0,1% the world population? Are you a member of "2% of world population" club? Let's find the answer by this quick IQ Test free right now!
Note: This is the free IQ test serving community. The test will be stopped when time is up. If your IQ scores is > 130, please send your information to us by using the form Here so we can update your result to our High IQ members board.
High IQ Members (IQ > 130)
| Member Name | Year of Birth | Address | Hobbies | IQ Test Result | |
| --- | --- | --- | --- | --- | --- |
| Giacomo Di Giacomo | 1969 | Italy | Reading | 165 | Details |
| Max Brouilette | 2000 | Canada | astronomy, innovating, learning | 160 | Details |
| Lee Sunggil | 1971 | Korea, Republic of | writing novel,watching movie... | 158 | Details |
| Matthieu Briand | 1975 | Canada | swimming, meditaiton, yoga | 158 | Details |
| Hala El Tranisy | 1993 | Australia | Family | 158 | Details |
| Hala El Tranisy | 1993 | Australia | Family | 158 | Details |
| Teresa Johnson | 1972 | New Zealand | Swimming/reading/travel | 151 | Details |
| Nicos Gerasimou | 1956 | Cyprus | weight lifting walking exercise | 148 | Details |
| Javier Rio Santos | 1982 | SPAIN | Philosophy, Maths, Physics, Astrophysics, Astronomy, Psychology, Medicine, Literature, Painting, Cinema and Theather, Arts and Sciences in general, Sports, Contact Sports, Martial arts, Boxing, Aikido, Kung Fu, Fight Styles such as Swordmanship, Chess, Puzzles, Videogames... | 138 | Details |
| Javier Rio Santos | 1982 | SPAIN | Philosophy, Maths, Physics, Astrophysics, Astronomy, Psychology, Medicine, Literature, Painting, Cinema and Theather, Arts and Sciences in general, Sports, Contact Sports, Martial arts, Boxing, Aikido, Kung Fu, Fight Styles such as Swordmanship, Chess, Puzzles, Videogames... | 138 | Details |
| Javier Rio Santos | 1982 | SPAIN | Philosophy, Maths, Physics, Astrophysics, Astronomy, Psychology, Medicine, Literature, Painting, Cinema and Theather, Arts and Sciences in general, Sports, Contact Sports, Martial arts, Boxing, Aikido, Kung Fu, Fight Styles such as Swordmanship, Chess, Puzzles, Videogames... | 138 | Details |
| Wonjae Oh | 2001 | South Korea | Economics, Writing, Video Games, Music, Philosophy | 138 | Details |
| Wonjae Oh | 2001 | Korea, Republic of | Programming | 138 | Details |
| Wonjae Oh | 2001 | Korea | Programming | 138 | Details |
| Wonjae Oh | 2001 | South Korea | Economics, Writing, Video Games, Music, Philosophy | 138 | Details |
| Wonjae Oh | 2001 | Korea, Republic of | Programming | 138 | Details |
| Wonjae Oh | 2001 | Korea | Programming | 138 | Details |
| Javier Rio Santos | 1982 | SPAIN | Philosophy, Maths, Physics, Astrophysics, Astronomy, Psychology, Medicine, Literature, Painting, Cinema and Theather, Arts and Sciences in general, Sports, Contact Sports, Martial arts, Boxing, Aikido, Kung Fu, Fight Styles such as Swordmanship, Chess, Puzzles, Videogames... | 138 | Details |
| Javier Rio Santos | 1982 | SPAIN | Philosophy, Maths, Physics, Astrophysics, Astronomy, Psychology, Medicine, Literature, Painting, Cinema and Theather, Arts and Sciences in general, Sports, Contact Sports, Martial arts, Boxing, Aikido, Kung Fu, Fight Styles such as Swordmanship, Chess, Puzzles, Videogames... | 138 | Details |
| Javier Rio Santos | 1982 | SPAIN | Philosophy, Maths, Physics, Astrophysics, Astronomy, Psychology, Medicine, Literature, Painting, Cinema and Theather, Arts and Sciences in general, Sports, Contact Sports, Martial arts, Boxing, Aikido, Kung Fu, Fight Styles such as Swordmanship, Chess, Puzzles, Videogames... | 138 | Details |
| Javier Rio Santos | 1982 | SPAIN | Philosophy, Maths, Physics, Astrophysics, Astronomy, Psychology, Medicine, Literature, Painting, Cinema and Theather, Arts and Sciences in general, Sports, Contact Sports, Martial arts, Boxing, Aikido, Kung Fu, Fight Styles such as Swordmanship, Chess, Puzzles, Videogames... | 138 | Details |
| 倪震宇 | 1996 | China | Music | 137 | Details |
| Joshua Rodewald | 1996 | voßkuhlenweg | Fitness, Sports, Videogames, Books, IT, Maths | 137 | Details |
| Claus Volko | 1983 | Austria | Computer Game Development | 137 | Details |
| Claus Volko | 1983 | Austria | Computer Game Development | 137 | Details |
| Claus Volko | 1983 | Austria | Computer Game Development | 137 | Details |
| zrazz.zawliet | 1997 | China | think | 137 | Details |
| 倪震宇 | 1996 | China | Music | 137 | Details |
| zrazz.zawliet | 1997 | China | think | 137 | Details |
| 倪震宇 | 1996 | China | Music | 137 | Details |
| 倪震宇 | 1996 | China | Music | 137 | Details |
| 邓斯淇 | 2007 | CHINA | run | 137 | Details |
| zrazz.zawliet | 1997 | China | think | 137 | Details |
| Emanuele De Marco | 2000 | Italy | piano, sport, engineering, videogames | 137 | Details |
| Adam Ströhm | 1999 | Sverige | Psychology, entrepreneurship, music | 137 | Details |
| Hung Anh | 1992 | Vietnam | wife, games, 9gag | 136 | Details |
| Hung Anh | 1992 | Vietnam | wife, games, 9gag | 136 | Details |
| Oldmoon | 2004 | Saudi Arabia | nothing | 136 | Details |
| Phạm Thị Cẩm Ly | 2002 | Việt Nam | Hát | 136 | Details |
| Taka Machi | 1999 | Japan | UFO | 136 | Details |
| Srinivasa Akhilesh | 2004 | United States | Badminton, Chess, Drawing, Reading Scientific Articles | 136 | Details |
| Srinivasa Akhilesh Nidamanuri | 2004 | United States | Badminton, Chess, Drawing, Reading Scientific Articles | 136 | Details |
| Waranont Chaosanguan | 2003 | Thailand | learning all about Computer | 136 | Details |
| Dinh Hai Anh | 1998 | Singapore | Screenwriting, games, music, talking to people,.. | 136 | Details |
| Fabian Six | 2002 | Austria | Chess, Music, Physics, Reading, Playing Videogames | 136 | Details |
| Radek Hronek | 1994 | Czech Republic | Programming, Mathematics | 136 | Details |
| Hanqing Liu | 1993 | United States | iOS development, piano, studying | 136 | Details |
| Vincent Lin | 1992 | Taiwan | Learning languages. | 136 | Details |
| Ole Voß | 2000 | Germany | Gaming | 136 | Details |
| Lê Hữu An | 2002 | Viet Nam | Like Beautiful girl | 136 | Details |
| Ole Voß | 2000 | Germany | Gaming | 136 | Details |
| PrexNil | 1997 | China | Chinese language ,Logic,Debate | 136 | Details |
| Oldmoon | 2004 | Saudi Arabia | nothing | 136 | Details |
| Fabian Six | 2002 | Austria | Chess, Music, Physics, Reading, Playing Videogames | 136 | Details |
| Lê Hữu An | 2002 | Viet Nam | Like Beautiful girl | 136 | Details |
| Lê Hữu An | 2002 | Viet Nam | Like Beautiful girl | 136 | Details |
| Amar Imamović | 2003 | Nurije Pozderca 1. | Quantum Physics | 136 | Details |
| 奥村直之 | 1982 | Japan | Video game | 136 | Details |
| Thanh Doan Phuong | 1989 | Vietnam | Traveling | 136 | Details |
| Thiago Costa | 1983 | Brazil | Livros,filmes e series | 136 | Details |
| David Dietrich | 1998 | Germany | Programming, video games, reading | 136 | Details |
| Hend Mahgoub | 1987 | Egypt | Diving, Reading | 136 | Details |
| Altin Dushullovci | 2000 | Albania | I write | 136 | Details |
| Philip Castracucco | 1992 | 1120 Warburton Ave | Gaming | 136 | Details |
| Alex Miron | 1990 | Bucharest | Programming, Swimming, Entrepreneurship | 135 | Details |
| Ryan O'Rourke | 1977 | United States | Beer, Distillations and other libations. Sleep. Armchair quarterbacking. Writing. | 135 | Details |
| 叶宇翔 | 2005 | China | computer game | 135 | Details |
| Nelson Gabriel Guevara Linares | 2001 | El Salvador | Videogames, programming | 135 | Details |
| Tamkin | 1989 | Azerbaijan | All I love | 135 | Details |
| Douglas Ross LaBreck | 1977 | United States | Gaming, Theological studies, playing with my dog, improving others lives | 135 | Details |
| andrew sung e cho | 1980 | United States | talking drawing making playing driving watching | 135 | Details |
| Lauren Murphy | 1990 | United States | Reading, Traveling, Learning | 135 | Details |
| Basil Holmes | 1992 | Germany | linguistics | 135 | Details |
| 木森 | 1995 | China | Writing | 135 | Details |
| Melnyk Volodymyr | 1994 | Ukraine | psychology, art, cooking, sport | 135 | Details |
| Jozo Krstanović | 1999. | Croatia | playing guitar, playing video games, reading, writing poetry | 135 | Details |
| Siddhant | 1991 | India | reading | 135 | Details |
| ZH Wang | 2003 | China | MBTI | 135 | Details |
| Jozo Krstanović | 1999. | Croatia | playing guitar, playing video games, reading, writing poetry | 135 | Details |
| 数马 | 2000 | China | writing | 135 | Details |
| Wyatt Galloway | 2006 | | Code and art | 135 | Details |
| Allison Zhang | 20041995 | Melbourne | Piano | 135 | Details |
| Melnyk Volodymyr | 1994 | Ukraine | psychology, art, cooking, sport | 135 | Details |
| Olu Sogbesan | 1990 | United Kingdom | Programming, Reading, Exercise, Anime, Manga | 135 | Details |
| Melnyk Volodymyr | 1994 | Ukraine | psychology, art, cooking, sport | 135 | Details |
| Melnyk Volodymyr | 1994 | Ukraine | psychology, art, cooking, sport | 135 | Details |
| Elmo Blazetic | 1997 | England | Music, chemistry, drawing male genitalia on dusty vehicles | 135 | Details |
| Ruiran Guo | 1994 | China | reading | 135 | Details |
| Joseph Haas | 1992 | USA | Physical Exercise, Studying Language, Psychology, Music, Mathematics, Science, Logic, and Philosophy | 135 | Details |
| Joseph Haas | 1992 | USA | Physical Exercise, Studying Language, Psychology, Music, Mathematics, Science, Logic, and Philosophy | 135 | Details |
| Vincent Ménard | 1998 | Canada | Porjects | 135 | Details |
| Airlie Rose | 1984 | Australia | Many | 135 | Details |
| Joseph Haas | 1992 | USA | Physical Exercise, Studying Language, Psychology, Music, Mathematics, Science, Logic, and Philosophy | 135 | Details |
| Joseph Haas | 1992 | USA | Physical Exercise, Studying Language, Psychology, Music, Mathematics, Science, Logic, and Philosophy | 135 | Details |
| Melnyk Volodymyr | 1994 | Ukraine | psychology, art, cooking, sport | 135 | Details |
| Denis | 2005 | Казахстан | Шахматы,программирование,робототехника | 135 | Details |
| Melnyk Volodymyr | 1994 | Ukraine | psychology, art, cooking, sport | 135 | Details |
| Melnyk Volodymyr | 1994 | Ukraine | psychology, art, cooking, sport | 135 | Details |
| Melnyk Volodymyr | 1994 | Ukraine | psychology, art, cooking, sport | 135 | Details |
| 重田弘之 | 1973 | 日本 | 熱帯魚飼育 | 135 | Details |
| 重田弘之 | 1973 | 日本 | 熱帯魚飼育 | 135 | Details |
| Bowen Wu | 1992 | China | Music, football, video game, coding... | 135 | Details |
| Bùi Văn Thiếp | 1993 | Việt Nam | Hát, Chơi đàn, du lịch,... | 135 | Details |
| Tamkin | 1989 | Azerbaijan | All I love | 135 | Details |
| Juliana Silva Nunes | 2001 | Brazil | Writing, reading, singing | 135 | Details |
| Melnyk Volodymyr | 1994 | Ukraine | psychology, art, cooking, sport | 135 | Details |
| André de Abreu Rangel Aguirre | 1988 | Brazil | Music, bike, trips, soccer | 135 | Details |
| Joscha Härtel | 2004 | Germany | Programming, thinking about reality | 135 | Details |
| Adrian Grunder | 1998 | Schweiz | Gaming, Battlerap | 135 | Details |
| Moritz Funke | 1997 | Germany | Golf, Ski, Programming | 135 | Details |
| Razvan Moldovan | 1992 | Romania | Swimming, Hiking, Paramotoring | 135 | Details |
| Kenneth Walton | 1991 | United States | Video Games, Dungeons and Dragons, Card Games, Chess, Board Games, Learning, Cooking | 135 | Details |
| Đỗ Thị Hoài Trang | 1994 | Việt Nam | Đọc sách, viết lách, làm đồ thủ công, chụp ảnh, thiết kế, ... | 135 | Details |
| Stephen W. | 1992 | California | Bodybuilding | 135 | Details |
| Ariya Sontrapornpol | 1999 | Thailand | Learning new things | 135 | Details |
| Lê Tiến | 2000 | Viet Nam | look | 135 | Details |
| Ruiran Guo | 1994 | China | reading | 135 | Details |
| Enrique Javier Cortes García | 1975 | Mexico | Leer y el cine | 135 | Details |
| Muhammad Iman Ilhamy | 1998 | Germany | Music | 135 | Details |
| Joscha Härtel | 2004 | Germany | Programming, thinking about reality | 135 | Details |
| Enrique Javier Cortes García | 1975 | Mexico | Leer y el cine | 135 | Details |
| Paul Marsh | 1973 | New Zealand | Gym, movies, reading. | 135 | Details |
| Paul Marsh | 1973 | New Zealand | Gym, movies, reading. | 135 | Details |
| Ng Zi Siang | 1988 | Singapore | Science and politics | 135 | Details |
| Joseph Haas | 1992 | USA | Physical Exercise, Studying Language, Psychology, Music, Mathematics, Science, Logic, and Philosophy | 135 | Details |
| Joseph Haas | 1992 | USA | Physical Exercise, Studying Language, Psychology, Music, Mathematics, Science, Logic, and Philosophy | 135 | Details |
| Henri Kolehmainen | 1993 | Finland | Music, videogames, websurfing, designing and watching movies/tv shows | 135 | Details |
| Felix Kopp | 1999 | Germany | programming, playing the guitar, design, cooking | 135 | Details |
| Zachary Brunet | 2002 | United States | Video Games, Robotics, Reading, Skiing | 135 | Details |
| Paul Marsh | 1973 | New Zealand | Gym, movies, reading. | 135 | Details |
| Dory Muller | 1989 | Breakers Drive | Gym, reading, cryptology, philosophy, existentialism | 135 | Details |
| Paul Marsh | 1973 | New Zealand | Gym, movies, reading. | 135 | Details |
| DDC | 1985 | Italy | traveling | 135 | Details |
| Igor Dobrijevic | 1996 | Germany | Football, Gaming, Drinking | 135 | Details |
| Nick Voulgaris | 1996 | Greece | Poker,chess,gym | 134 | Details |
| Nikolas Sobotka | 2002 | Česko | Elektrotechnic, skateboarding | 134 | Details |
| Kacper Kruk | 2003 | Poland | Video Games, Psychology, Politics, Economy, Firearms | 134 | Details |
| James Brewer | 08/03/1961 | Texas | Electronic Gadgets, Building Computers, Computer Gaming, Currency Trading, Guitar | 134 | Details |
| Ton That Trung Tin | 1994 | USA | coffee, game, coding. | 134 | Details |
| Łukasz Dombek | 1983 | Poland | Karate, Computer, Foto, Moto, Music, etc. | 134 | Details |
| Harshit Singh | 15/11/1995 | Australia | Reading, staying updated with new information | 134 | Details |
| Hung | 2000 | Viet Nam | Music, movie, game | 134 | Details |
| Miroslav Blagojević | 1983 | Greece | Philosophy, reading, cycling, playing guitar, free diving, ... | 134 | Details |
| Łukasz Dombek | 1983 | Poland | Karate, Computer, Foto, Moto, Music, etc. | 134 | Details |
| Alex Krotov | 1982 | Russian Federation | Nothing special | 134 | Details |
| Riris Hotnauli Manurung | 2000 | Indonesia | Searching information | 134 | Details |
| Daniele Russo | 1997 | Italy | Music, Playing guitar, studying, reading books, watching movies, Software Development, finance and investing | 134 | Details |
| Klára Baksová | 1996 | Czech Republic | Quantum Physics, Nature Sciences, Bodybuilding, Poetry, MBTI | 134 | Details |
| Teddy Tirta Darmawan | 2001 | Malaysia | Music, Gym | 134 | Details |
| Jonas Pauly | 30. 01. 1982 | Germany | Psychology, Poker, Buddhism, Sports | 134 | Details |
| Samuel Jih | 1986 | United States | Coding, video games, driving, shooting, metaphysics, philosophy | 134 | Details |
| Nikolas Kollias | 1981 | Greece | reading,music,chess | 134 | Details |
| Trần Vạn Phát | 1992 | Viet Nam | Trêu hoa ghẹo nguyệt | 134 | Details |
| Samuel Jih | 1986 | United States | Coding, video games, driving, shooting, metaphysics, philosophy | 134 | Details |
| Cea Angel Albert | 03/03/1985 | Paris | dacncer | 134 | Details |
| Nikolas Kollias | 1981 | Greece | reading,music,chess | 134 | Details |
| Łukasz Dombek | 1983 | Poland | Karate, Computer, Foto, Moto, Music, etc. | 134 | Details |
| Gustavo Carmellino | 1991 | Brazil | Family, Music, Videogame, Art | 134 | Details |
| ARELI VARGAS PERALTA | 1986 | COZUMEL | READ, TV, BAKE, WRITE, DRAW | 134 | Details |
| Kevin Rabe | 1998 | Germany | Psychology, Business, Sports | 134 | Details |
| Germán | 2002 | Spain | Reading, writting, training | 134 | Details |
| Rafael Pires Barbosa | 1985 | Brazil | Too many to take any of them seriously | 134 | Details |
| Yi Luo | 2001 | Canada | watching meme | 134 | Details |
| Martin Bileski | 1988 | Germany | Gym | 134 | Details |
| Gilles Moine | 1966 | France | Lecture, écriture, peinture, théâtre | 134 | Details |
| Nick Voulgaris | 1996 | Greece | Poker,chess,gym | 134 | Details |
| Gunther Mattner | 1986 | Germany | Producing Music, Movies, Traveling, Reading | 134 | Details |
| Callem Griffin | 1998 | Manchester | entrepreneurship, psychology, Chess, rock climbing | 134 | Details |
| Anna Hayes | 1999 | United States | cooking, battling my ADHD, procrastinating | 134 | Details |
| Szakacs Attila | 1986 | Romania | Soccer, Table Tennis | 134 | Details |
| elemile | 1984 | Mexico | japanese media, butterflies, drawing, piano, puzzles | 134 | Details |
| Alexandra Tuglea | 1990 | Austria | Gaming | 134 | Details |
| Douglas R Hawkes | 1985 | United States | Hiking, health and longevity research, soccer, cycling | 134 | Details |
| Radu Buzatu | 1988 | Romania | Motocycling, servers | 134 | Details |
| Mauricio Vargas | 2001 | Puerto Rico | Football and videogames | 134 | Details |
| Sylvia Engel | 1982 | USA | Dancing, Fashion, advocating, researching, behavioral studies | 134 | Details |
| Debajit Dutta | 1977 | Norway | Photography | 134 | Details |
| Ervin Alic | 1992 | Bosnia and Herzegovina | Reading about different topics, Music, Skiing, Travelling. | 134 | Details |
| Sasa Stjepanovic | 2001 | Serbia and Montenegro | programming, chess, soccer, playing the piano | 134 | Details |
| MASAHIRO YAMASAKI | 1987 | Japan | Movie and Manga | 134 | Details |
| Suneej Surendran Nair | 1987 | Buffels Str 39 | Computer Programming, Creative Writing, Violin, Dancing | 134 | Details |
| Riccardo Iobbi | 2000 | Italy | Business, Cryptocurrencies, Music, ... | 134 | Details |
| Evan Andrew | 1994 | Indonesia | Socialize | 134 | Details |
| Codruț Nicolae Rațiu | 1990 | România | Technology | 134 | Details |
| Cea Angel Albert | 03/03/1985 | Paris | dacncer | 134 | Details |
| Brandon Robinson | 1991 | United States | Design, Engineering, and philosophy | 134 | Details |
| Leif Ole Bech | 1981 | Skellet 4 | It, painting | 134 | Details |
| Leif Ole Bech | 1981 | Skellet 4 | It, painting | 134 | Details |
| Leif Ole Bech | 1981 | Skellet 4 | It, painting | 134 | Details |
| Lily Fitz | 2000 | United States | hiking, reading, learning | 134 | Details |
| Chad Whitley | 1978 | United States | Guitar | 134 | Details |
| john tough | 1991 | york | astronomy, boxing, biology | 134 | Details |
| John | 1963 | Ireland | music | 134 | Details |
| Andrii Hrechuk | 1992 | Ukraine | Science, cycling, painting, music, art, writing | 134 | Details |
| Iliyan Yanakiev | 1990 | Bulgaria | Philosophy | 134 | Details |
| john tough | 1991 | york | astronomy, boxing, biology | 134 | Details |
| Patricio Diaz Medin | 1991 | Argentina | Reading, Coding, Games | 134 | Details |
| john tough | 1991 | york | astronomy, boxing, biology | 134 | Details |
| Zhenyu Yin | 1989 | Canada | Badminton. Puzzles | 134 | Details |
| Samuel Cardoso Weissberg | 1984 | Brasil | Videogames, TV shows and watch concerts | 134 | Details |
| john tough | 1991 | york | astronomy, boxing, biology | 134 | Details |
| Charlie | 1994 | United States | devouring books by the boatloads | 134 | Details |
| john tough | 1991 | york | astronomy, boxing, biology | 134 | Details |
| john tough | 1991 | york | astronomy, boxing, biology | 134 | Details |
| Goran Mitrović | 1977 | Croatia | sports, arts... | 134 | Details |
| Gabriel T | 1998 | USA | Working out, Cooking, Reading, Learning | 134 | Details |
| Cung Thế Tùng | 28-10-2001 | Viet Nam | movie | 134 | Details |
| Phan Nguyen Tuan Anh | 2004 | Viet Nam | Rubiks, Traveling, Food | 133 | Details |
| Ryan Vigilia | 1993 | Broadway | dancing, piano, hiking, | 133 | Details |
| Anton Medbo | 1995 | Sweden | Sailing, programming, MTB | 133 | Details |
| Sebastian Toro | 1993 | Chile | Soccer, Boxing, Chess, Psychology, Reading, Acting. | 133 | Details |
| 王良宇 | 1998 | China | computer programming, guitar, music, travel | 133 | Details |
| 王良宇 | 1998 | China | computer programming, guitar, music, travel | 133 | Details |
| Robert Zhang | 1999 | California, Sacramento | Computer Science, Reading, Psychology | 133 | Details |
| John Boyle | 1963 | United States | the beach with my wife and 2 dogs, favorite band is Rush, love soccer and football...and bitcoin | 133 | Details |
| Sini Torkki | 2002 | Finland | Volleyball, drawing, animating, video games and playing the piano | 133 | Details |
| Lap Tran | 1990 | Viet Nam | Learning. Trading. Music and gym. | 133 | Details |
| Bruno Miguel Barbosa Moura | 1996 | Portugal | Programming | 133 | Details |
| Brandi LeAnn Bardonnex | 1980 | Cedar Rd. Porterville, CA | Fishing, Puzzles, Learning Odd Facts... | 133 | Details |
| Chihiro Tomita | 1992 | Japan | Ski,Computer,Car maintenance | 133 | Details |
| Stanislav Popovski | 1996 | Bulgaria | Programmer | 133 | Details |
| Brandi LeAnn Bardonnex | 1980 | Cedar Rd. Porterville, CA | Fishing, Puzzles, Learning Odd Facts... | 133 | Details |
| Brandi LeAnn Bardonnex | 1980 | Cedar Rd. Porterville, CA | Fishing, Puzzles, Learning Odd Facts... | 133 | Details |
| Eren Bilgin | 1999 | Turkey | Solving Rubik's Cubes, Call of Duty, Football and Skydiving | 133 | Details |
| Sunando Mukherjee | 1983 | Australia | Swimming, skating, music | 133 | Details |
| Robert Zhang | 1999 | California, Sacramento | Computer Science, Reading, Psychology | 133 | Details |
| Sander Neutelaers | 2001 | Alken, Belgium | Music | 133 | Details |
| Rei Torizawa | 1976 | Tokyo | reading, research, | 133 | Details |
| Nathan Evans | 1977 | United States | reading, writing, poetry, theology, outdoor recreation | 133 | Details |
| Dr. Ashish Gupta | 1992 | India | Sports, gymming | 133 | Details |
| Dean C Monostori | 1968 | United States | Creative Writing, Gaming, Information Technology, Music, Teaching | 133 | Details |
| Hugo SELLA | 2000 | France | Business, Economics, Finance | 133 | Details |
| Xiaoyang Wang | 2003 | China | Industrial design | 133 | Details |
| Ngoc Thuy Nguyen | 1992 | South Australia | Traveling | 133 | Details |
| Szymon Bukowiec | 2000 | Poland | Economy, books, videography, art | 133 | Details |
| Ioannis Makris | 1982 | Greece | Designing, Architecture, Music, Cooking, Surfing, Aviation | 133 | Details |
| iqbal irwansyah | 1997 | indonesia | sleep and reading book. | 133 | Details |
| iqbal irwansyah | 1997 | indonesia | sleep and reading book. | 133 | Details |
| Lauren Solomon | 1997 | United States | Psychology and Philosophy | 133 | Details |
| Tim Tarek Becker | 2000 | hessen | Running, swimming, riding bycicle, hearing to audible, computer and reading. | 133 | Details |
| Sarah Tidwell | 1990 | 116 Smithville Trailer Park | Spending time with family | 133 | Details |
| Brian Ta | 1999 | Pomona | chemistry, python, video games, sleeping | 133 | Details |
| Brent Bouwer | 1990 | South Africa | Bodybuilding/Strongman | 133 | Details |
| Stephan Thoden van Velzen | 1996 | Netherlands | Music theory, cooking, listening to music, ethnology, gaming, chess, Chinese and western philosophy, catholicism, the study of language variation, German literature, piano | 133 | Details |
| Mayanda Widayana | 1995 | Indonesia | Films, Sports, Photography, Videography | 133 | Details |
| Chalita Limsiriporn | 1996 | Germany | Playing Games | 133 | Details |
| Mohamed Amine Belkhadir | 1997 | France | Reading, football, video games, special movies | 133 | Details |
| Nathan Evans | 1977 | United States | reading, writing, poetry, theology, outdoor recreation | 133 | Details |
| Ian bouman | 2001 | Netherlands | 3d printing, working, friends. | 133 | Details |
| Nadia Ferrieri | 1997 | Italy | Reading | 133 | Details |
| Adrián Bielek | 2002 | Slovakia | Going out with friends, computer games, lisening to music | 133 | Details |
| Claire Parsons | 2004 | United States | Skiing, photography, cooking, sports | 133 | Details |
| Andres Gomez Assan | 1987 | Ecuador | So many | 133 | Details |
| Qian Dong | 1997 | China | Philosophy, Psychology, Movie, Literature | 133 | Details |
| Nathan Evans | 1977 | United States | reading, writing, poetry, theology, outdoor recreation | 133 | Details |
| Andres Gomez Assan | 1987 | Ecuador | So many | 133 | Details |
| SADITH MAO | 2004 | Cambodia | Music, Sports, Photography | 133 | Details |
| Ana Galván Mora | 1972 | Costa Rica | Drawing, Painting, Reading, Science | 133 | Details |
| Didrik Bjørnstad | 2003 | Norway | Guitar, Vidya | 133 | Details |
| João Paulo Verbicário Vahia | 1989 | Brasil | Music, chess | 133 | Details |
| Naphat Satsawasit | 2005 | Thailand | Browsing and procastinating | 133 | Details |
| João Paulo Verbicário Vahia | 1989 | Brasil | Music, chess | 133 | Details |
| Samuel Louis Fonacier | 1998 | New Zealand | Spirituality, Intimacy, Philosophy, Jungian Psychology, Art, Theology, Open Conversations, Good vibes lol | 133 | Details |
| Karol Rostkowski | 1996 | Poland | Language learning, programing, gaming | 133 | Details |
| Tim Tarek Becker | 2000 | hessen | Running, swimming, riding bycicle, hearing to audible, computer and reading. | 133 | Details |
| Hugo França | 1985 | Portugal | making music, reading, playing keyboard | 133 | Details |
| Mathieu Evans | 2003 | United Kingdom | tennis, football, rugby, gym, videogames, poker | 133 | Details |
| Didrik Bjørnstad | 2003 | Norway | Guitar, Vidya | 133 | Details |
| Didrik Bjørnstad | 2003 | Norway | Guitar, Vidya | 133 | Details |
| Alessandro Mallia | 1999 | Parma | Everything | 133 | Details |
| Ayoub Akanou | 2000 | Morocco | Chess | 133 | Details |
| Imrul Kabir | 1983 | Canada | Technology | 133 | Details |
| Cheng Yieng Chan | 1991 | Malaysia | Baking, travelling | 133 | Details |
| Michael DeMasi | 1990 | United States | Medicine, nursing, music, skateboarding, physics | 133 | Details |
| Kyounghwan Choi | 1997 | Korea | Puzzle Games, Legacy Technology, Foreign Language, Discrete Mathematics | 133 | Details |
| Jan Hartmann | 1998 | Deutschland | Reading, Gaming, Walking | 133 | Details |
| Gerrie Haan | 1979 | Holland | Reading | 133 | Details |
| Nguyễn Huỳnh Kiều Giang | 2005 | Viet Nam | Listen to music, play musical instruments | 133 | Details |
| George makdissi | 1985 | Syria damascus | Reading. Music. | 133 | Details |
| George makdissi | 1985 | Syria damascus | Reading. Music. | 133 | Details |
| Gerrie Haan | 1979 | Holland | Reading | 133 | Details |
| Georgios Karantzoulis | 2001 | Greece | Football music | 133 | Details |
| Живко Маринов | 1987 | Sofia | Computers | 133 | Details |
| Jacob Anthony James Mokriakow | 1995 | Missouri | Chess, Video Games, Book writing | 133 | Details |
| Mohammed AlMuqdadi | 2001 | Iraq | Cooking, lifting | 133 | Details |
| Ao Yu | 1992 | United States | Software, Electronics | 133 | Details |
| Jonathan Carr | 1996 | United States | Videogames | 133 | Details |
| Nguyễn Đức Phi | 2002 | Việt Nam | Nghe nhạc,giải rubik,và các tựa game câu đố,học viết mã | 133 | Details |
| Matteo Josue Ramazzini | 2003 | United States | Electronics, Computer Science, Chess | 133 | Details |
| Michelle Wynne | 2003 | Australia | Chemistry, Maths, Cycling, Piano | 133 | Details |
| Arlet Tiigi | 1995 | Estonia | Chess, Rubik's Cube, Music, Gaming | 133 | Details |
| Sahil Lakhmani | 2003 | 56/45 New Bairahana Allahabad INDIA | Lover of Music | 133 | Details |
| Sinkwon Won | 2008 | Korea, Republic of | Bowling, Bicycle, Hiking, Chess, Mathematics | 133 | Details |
| Takeshige OZAWA | 1975 | Japan | Design, Motorcycle, Computer, Listen Music | 133 | Details |
| Szymon Frydrychowski | 1979 | Lodz, Poland | science, cosmology, history, geopolitics, snooker | 133 | Details |
| Szymon Frydrychowski | 1979 | Lodz, Poland | science, cosmology, history, geopolitics, snooker | 133 | Details |
| Shreyash Gupta | 1993 | Jaipur | Reading, Gardening, Music | 133 | Details |
| Tran Duong Huy | 1999 | Viet Nam | Reading book, Coding, Running, Drinking Coffee | 133 | Details |
| Brian Ta | 1999 | Pomona | chemistry, python, video games, sleeping | 133 | Details |
| ZHOU HAO | 1979 | China | drawing, design, financial research | 133 | Details |
| Johann Alexander Tetreault | 1996 | United States | Video Games | 133 | Details |
| Rasmus Jansen | 1997 | Denmark | Fitness, reading, ecommerce and marketing | 133 | Details |
| ZHOU HAO | 1979 | China | drawing, design, financial research | 133 | Details |
| ZHOU HAO | 1979 | China | drawing, design, financial research | 133 | Details |
| Hoang Lu Quynh Nhu | 1991 | Viet Nam | Listen to music | 133 | Details |
| riccardo turano | 25/04/2000 | Afghanistan | movies , languages , dancing , singing , acting . | 133 | Details |
| Didrik Bjørnstad | 2003 | Norway | Guitar, Vidya | 133 | Details |
| Matthew Mallet | 1991 | Australia | Finance | 133 | Details |
| Naphat Satsawasit | 2005 | Thailand | Browsing and procastinating | 133 | Details |
| Tamika La'Shon Hill | 1976 | United States | Reading, Writing, Arts and Crafts, Music, Mental Health Awareness, and Beauty | 132 | Details |
| Nate L Edmonds | 2000 | Mt. Angel, OR | Math, Photography, Collecting items | 132 | Details |
| mohamad yavari | 2001 | Iran | exercising' learn chemistry 'play soccer | 132 | Details |
| Ibrahim Iga | 2000 | United Kingdom | Video games, YouTube, researching, anime/manga and video editing | 132 | Details |
| Kshitij Shokeen | 2000 | India | Yoga, Horse riding, swimming, writing poems and stories, song writing and singing, rock climbing. | 132 | Details |
| Aleks T | 1990 | United States | Sleeping................. and more sleeping hehe | 132 | Details |
| Tanner owens | 1995 | United States | rock climbing, chess, video games | 132 | Details |
| Maria Mihai | 2007 | Canada | Math, Music | 132 | Details |
| Yashika Murali | 1997 | India | Reading, Singing, Literature, Collecting books | 132 | Details |
| Elena Caviglia | 1996 | Italia | Fitness and books | 132 | Details |
| Kamil Gałczyński | 22.06.1998 | Poland | Books | 132 | Details |
| Michael Agnello | 1987 | United States | Golf, art, reading, meditation, hiking, computers | 132 | Details |
| Mikhal Brooks | 1998 | United States | Cycling, swimming, reading, gaming, music, learning guitar, philosophical thinking sometimes but not really, etc. | 132 | Details |
| Reisel Millan | 1989 | Spain | Programming, Reading, Languages, Chemistry | 132 | Details |
| Vahid Tavakol | 1978 | Netherlands | Mountains, Drones | 132 | Details |
| Rhiannon Coleman | 2000 | 224 Station Road, Burton Latimer | Singing, Reading, Driving, Drinking | 132 | Details |
| Andrew Wayne | 1988 | United States | Meditation, Hockey, Reading, Yoga | 132 | Details |
| Maria Aguayo | 1985 | Mexico | Suspense novels, nature walks and excercise | 132 | Details |
| Saulius | 2005 | Lithuania | MEEMEESS FUCKBOAHH.... you can see how this is ruining my life lol. | 132 | Details |
| Siddharth Swarup Das | 1995 | Bhubaneswar | Planning things I can possibly do if I become the Prime Minister of India. Thinking. Coding | 132 | Details |
| Wiley Sawyer | 1978 | United States | Games, bikes, family, reading | 132 | Details |
| Owen Lavoie | 2004 | Florida | Physics, chemistry, weightlifting, biological sciences | 132 | Details |
| Gustavo Azevedo Papa | 20/03/2003 | Brazil | video games | 132 | Details |
| Jakub Jasiński | 2003 | Polska | Guitar, books, sport | 132 | Details |
| Angela Johnston | 1976 | United States | Reading, coloring, cooking and eating | 132 | Details |
| Angelos Saragossi | 2005 | Australia | History | 132 | Details |
| Skirmantas Kuliesius | 1992 | Lithuania | Web, games, astronomy, technology | 132 | Details |
| Deepak Roy | 1979 | United Kingdom | Flying | 132 | Details |
| Niklas Mohr | 1999 | Germany | Table Tennis, Ultimate Frisbee, Gaming, Binge watching tv shows, water sports | 132 | Details |
| Alex Xavier Tiscareño | 1987 | Colorado | Meditation, reading and gardening | 132 | Details |
| Michael Grahnquist | 1975 | United States | Running, yoga, writing, reading, soccer | 132 | Details |
| Alex Zhang | 1996 | China | Prompting with AI | 132 | Details |
| MOHEB TIEIMA | 2001 | Denmark | psychology and brain storm therapy | 132 | Details |
| 阮豪修 | 1999 | 中国云南省昆明市 | philosophy literature listening music writing a novel | 132 | Details |
| Jason Aricheta | 1995 | New Zealand | Gym Training, Video Games, Connecting with people, Meditation | 132 | Details |
| Marko Youngson | 2004 | Canada | hockey and machine learning | 132 | Details |
| Mostafa ELZawawy | 1999 | Egypt | problem solving | 132 | Details |
| Magnus Jensås | 2000 | Norway | Networking | 132 | Details |
| Stefan Vermij | 1987 | Koningin Wilhelminalaan | Games, Hikes in Nature, Music | 132 | Details |
| Jack Wheeler | 2002 | United States | Playing board games, watching anime, and playing video games. | 132 | Details |
| Saurav Raj | 1997 | India | Reading, football | 132 | Details |
| Lux Vadakan | 2001 | United States | Music, gaming, learning to fly, participating in engineering clubs | 132 | Details |
| Marek Szydlowski | 1982 | United Kingdom | science, philosophy, psychology | 132 | Details |
| Gonzalo | 1985 | Chile | Mindgames, reading, boxing | 132 | Details |
| Eleni Tourva | 1985 | Greece | dance, hiking | 132 | Details |
| Braian Nicolas Cerdán | 1997 | Argentina | Guitar, videogames, programming, drawing, chess, martial arts, economics, reading, meditation. | 132 | Details |
| Benjamin Perković | 7.7.1994 | Brace Radića 115 | cycling,movies,video games | 132 | Details |
| Adam Shortridge | 1998 | United States | Competitive Gaming | 132 | Details |
| 木森 | 1995 | China | Writing | 132 | Details |
| Tammo Hoffmann | 1996 | Germany | Natur | 132 | Details |
| MUKESH CHOPRA | 1983 | Australia | CRICKET | 132 | Details |
| Jesus Anguiano Corona | 1996 | United States | Drawing, Singing, Dancing, Chess, Learning and Spending time with loved ones | 132 | Details |
| Larissa Campbell | 1995 | United States | Reading poetry books, listening to music, in depth reaserch of topics unknown to me | 132 | Details |
| Pham Thi Thuy Trang | 1995 | Hanoi, Vietnam | Sleeping, Movie | 132 | Details |
| Yinglu Huang | 07/01/1990 | United States | music and movies | 132 | Details |
| Christian Chochlik | 2002 | Mníchova Lehota | Gym, hanging out with friends | 132 | Details |
| Yinglu Huang | 07/01/1990 | United States | music and movies | 132 | Details |
| Vu Manh Tat Thang | 1993 | Viet Nam | Music | 132 | Details |
| Gergana Tomova | 1977 | България | Listening to music and drowing | 132 | Details |
| Alan Thong | 1991 | Malaysia | Philosophy, Spiritual Studies, Neuroscience, Psychology, Physical Fitness, Meditation and Outdoor Solo Expedition. | 131 | Details |
| Alfonso Wong Duarte | 2002 | United States | Soccer | 131 | Details |
| Alan Thong | 1991 | Malaysia | Philosophy, Spiritual Studies, Neuroscience, Psychology, Physical Fitness, Meditation and Outdoor Solo Expedition. | 131 | Details |
| Sandra Rapalaviciene | 1977 | The Netherlands | Books, languages | 131 | Details |
| Angela Yu | 2000 | New York | Playing instruments, reading, listening to music | 131 | Details |
| Michael Wray | 1992 | Kamsas | Video Games | 131 | Details |
| Daniela Elzaki | 1985 | United Kingdom | reading, running, dancing, education, music | 131 | Details |
| Oscar Lynagh | 2002 | Australia | Cooking, Video Games | 131 | Details |
| Craig Christopher Hook | 1969 | California USA | Fragrance, fashion, music | 131 | Details |
| Manas Shetty | 1995 | United Arab Emirates | Video Games, Music | 131 | Details |
| HUNG YIU HONG | 2001 | Hong Kong | Computer Programming, playing online games with friends, producing EDM with FL | 131 | Details |
| Jun Seok Lee | 1992,5,15 | Korea | Mathematics, Philosophy, Physics, Economics, Computer Science, Psychology, Culinary arts, Martial arts | 131 | Details |
| Jun Seok Lee | 1992,5,15 | Korea | Mathematics, Philosophy, Physics, Economics, Computer Science, Psychology, Culinary arts, Martial arts | 131 | Details |
| Sofia Natasya | 1990 | Malaysia | Photography, art, selfimprovement, reading | 131 | Details |
| Stefano Mosele | 1992 | Italy | Videogames, Science, History | 131 | Details |
| John Hofmann | 1964 | Wisconsin | Aircraft Restoration, Website Design. | 131 | Details |
| Jessica English | 1996 | United States | Swimming | 131 | Details |
| Komal Jawad | 1983 | Indonesia | Reading, thinking and applying | 131 | Details |
| Francesco D'urso | 1989 | Italy | Sex, trading, poker, hustling | 131 | Details |
| Saif Albouq | 1999 | Ferdous 24 | Video games, Music , | 131 | Details |
| Justin | 1991 | Netherlands | Computers/construction | 131 | Details |
| Phan Thúy Hằng | 2003 | Khu 3 , Thị Độc , Thị Trấn Hưng Hà | surf the web ,to read comics | 131 | Details |
| Marcilio Santos | 1981 | 302E Jardins do Talatona | Playing Guitar and Music Composition | 131 | Details |
| Haris | 2002 | Greece | Gaming, playing the guitar | 131 | Details |
| Dany trudeau | 1979 | Canada | Photographie | 131 | Details |
| Assar Bergfors | 1981 | Atterbomsgatan 12 | Singing | 131 | Details |
| Sten Kelder | 2002 | Estonia | Hustling, Investing in Cryptocurrencies, Friends, Working on myself to become a better person everyday. Travellling alot. | 131 | Details |
| Khampasong yommany | 1985 | Lao | game, music, movie, manga | 131 | Details |
| Giannis Ktistis | 1979 | Roumelis Greece | Photographer | 131 | Details |
| Bruckner Ervin | 1994 | Romania | Reading, Travelling, Studying | 131 | Details |
| Sunil Shrestha | 1996 | Atlanta | Computer | 131 | Details |
| Virnaliz Fajardo | August | Philippines | Music, Arts, Swimming/Running, Traveling, Computers/Techie stuff, Reading about astronomy/environment/archaelogy/forex/stocks, | 131 | Details |
| Valerie | 1970 | United States | photography, boating, reading, golf | 131 | Details |
| Joshua Pattanathu Thomas | 1992 | Dubai, UAE | Reading, Shooting, Fishing, skiing, swimming. | 131 | Details |
| Stefano Mosele | 1992 | Italy | Videogames, Science, History | 131 | Details |
| S. v.d. Toorn | 1984 | Den Haag | Sleeping | 131 | Details |
| Daniel | 1991 | UK | PC Gaming | 131 | Details |
| Tugba Cetintas | 1980 | Bahamas | windsurfing, swimming | 131 | Details |
| James Weber | 1998 | United States | Video games, sports | 131 | Details |
| Joshua Pattanathu Thomas | 1992 | Dubai, UAE | Reading, Shooting, Fishing, skiing, swimming. | 131 | Details |
| Marco | 1996 | Toronto Ontario | Fishing , cooking , | 131 | Details |
| Marco Cabalquinto Lucion Jr | 1996 | Philippines | Reading , manifesting research , deep thinking , | 131 | Details |
| Dany trudeau | 1979 | Canada | Photographie | 131 | Details |
| Dany trudeau | 1979 | Canada | Photographie | 131 | Details |
| Dany trudeau | 1979 | Canada | Photographie | 131 | Details |
| Matthew Sciascia | 1992 | New York | exercise, video games | 131 | Details |
| Amooma Bernard Zakpaa | 2000 | Accra | Playing and watching soccer | 131 | Details |
| Charlton Jay Reiner | 1989 | United States | Finance, Chess, Writing Poetry, Weightlifting, Watching Movies, Learning. | 131 | Details |
| Dany trudeau | 1979 | Canada | Photographie | 131 | Details |
| Keneth Barbecho | 2001 | United States | Listen music, play video games | 131 | Details |
| Dany trudeau | 1979 | Canada | Photographie | 131 | Details |
| Rebecca Merritt | 1974 | United States | Tennis, golf, skiing, travel | 131 | Details |
| Mario Alberto Martinez Mejia | 1995 | Mexico | Music, bussines, cinematography, | 131 | Details |
| Dany trudeau | 1979 | Canada | Photographie | 131 | Details |
| Susan McGough | 1996 | United States | everything sometimes | 131 | Details |
| Stefano Zaccaria | 2004 | United States | Video games and Taekwondo | 131 | Details |
| Dany trudeau | 1979 | Canada | Photographie | 131 | Details |
| Assar Bergfors | 1981 | Atterbomsgatan 12 | Singing | 131 | Details |
| Luka | Lobzhanidze | Georgia | Architecture, art, working out, hiking, gaming | 131 | Details |
| Diane C | 1973 | Singapore | Graphic design, accounting, origami, architecture, sodoku, retro collector | 131 | Details |
| Taylor Mcconnell | 1994 | Canada | music. games | 131 | Details |
| Gabriel B. | 2003 | Belgium | Selling, public speaking, acting | 131 | Details |
| Francesco D'urso | 1989 | Italy | Sex, trading, poker, hustling | 131 | Details |
| Abel Elias | 2000 | United States | Traveling, Saxophone, Reading, Anime, Fashion | 131 | Details |
| Winston C | 1978 | Melbourne, Australia | Reading the Bible | 131 | Details |
| Kunal Kankariya | 2002 | India | Playing computer games, reading | 131 | Details |
| Dblblood Salaudin | 1991 | Chatham st | gaming | 131 | Details |
| Carlos Rodrigues Andrade | 1998 | Spain | Research | 131 | Details |
| Sipho Moyo | 1997 | South Africa | Reading, Playing Games | 131 | Details |
| Angel Tankersley | 1981 | United States | To do nothing whenever possible, family time, travel, and all things funny. | 131 | Details |
| Muhammad Harsan Malaka | 1990 | Indonesia | Reading, Playing Video Games | 131 | Details |
| Nguyen Ngoc Huynh Anh | 1988 | Vietnam | swimming, listen to music, watch movies, go with my family and friends | 131 | Details |
| Zachary Schultz | 1984 | United States | Fishing, hunting, playing billiards, reading | 131 | Details |
| Francesco D'urso | 1989 | Italy | Sex, trading, poker, hustling | 131 | Details |
| Wijesundara Mudiyanselage Oshen Samoda Wijesundara | 2008 | Sri Lanka | Innovating new things, programming, spending time physics calculations. | 131 | Details |
| Wai Soe Thein | 1987 | Myanmar | Reading, Writing | 131 | Details |
| Francesco D'urso | 1989 | Italy | Sex, trading, poker, hustling | 131 | Details |
| Jozef Varjan | 31.1.1982 | Praha, Czech Republic | programming, 3D Graphics, Music, Books, Science, Technology | 131 | Details |
| Chris Jenks | 1978 | Oakland | Bird Watching, Researching and Investing in stocks, Finding Value, Suspense TV Series, Wine, Hiking, Pop Psych | 131 | Details |
| Olivier Francois | 1980 | Belgique | tennis, travel, films, trading | 131 | Details |
| PRANAV KUMAR | 1991 | INDIA | YOGA | 131 | Details |
| Ioana Adriana Urdea | 1992 | Romania | Painting | 131 | Details |
| Nahom A Deleta | 2000 | United States | Basketball, hanging out with friends, music, video games, partying, shenanigans | 131 | Details |
| Dany trudeau | 1979 | Canada | Photographie | 131 | Details |
| Julia Alexandra Gui | 2006 | United States | Chess, MBTI, YouTube, photography, poetry, art, science, math, music, fashion, basketball, cooking | 131 | Details |
| Dany trudeau | 1979 | Canada | Photographie | 131 | Details |