IQ TEST QUESTIONS – FREE IQ ONLINE – GRATIS QUICK TEST IQ
iqtestA.com – International High IQ Society is delighted to welcome you.
As you may know, The Intelligence Quotient or IQ for short is one of the factors which have greatly impact on our social life, career or study, etc.

Albert Einstein
IQ 160

Emma Watson
IQ 137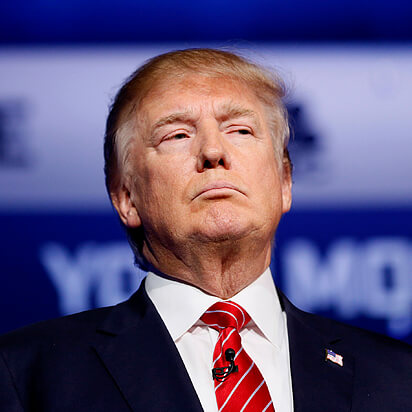 Donald Trump
IQ 156

Barack Obama
IQ 140

George W. Bush
IQ 125
Those who have highest IQ Test have the ability to understand as well as analyze a problem or information deeper and faster compared to normal people. And the most common, gratis and precise tool to indicate one's IQ is the Test IQ online.
There are many kinds to check iq. However, they all are designed to estimate the ability of human intelligence.
The International High IQ Society's Free IQ test is based on our work with many different kinds of international tests, experiments and of course, all of them are at the highest accuracy. If you would like to test IQ, you will have to finish 26 questions in 24 minutes. This test will help you to assess your IQ in the range 77 – 142 SD 15 and is completely gratis.
This quick test is 100% visual work, which means anyone from any countries can do it. Even a person who cannot read can also still test IQ.
Based on your online IQ Test, we classify the result into:
IQ scores :
Below 85, below average (16%)
From 85 to 115, average (68%)
From 115 to 130, above average (14%)
From 130 to 145, gifted (2%)
Above 145, genius or close-to-genius (0,1%)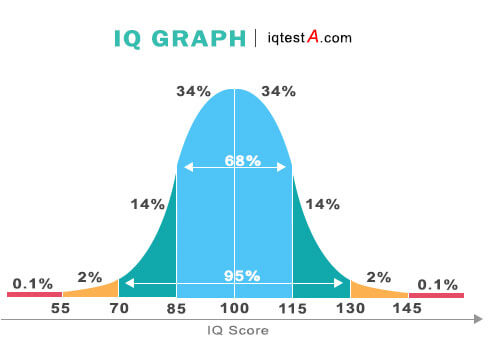 IQ scores distribution curve based on population ratio
So, are you in the top 16%, 68% or 0,1% the world population? Are you a member of "2% of world population" club? Let's find the answer by this quick IQ Test free right now!
Note: This is the free IQ test serving community. The test will be stopped when time is up. If your IQ scores is > 130, please send your information to us by using the form Here so we can update your result to our High IQ members board.
High IQ Members (IQ > 130)
| Member Name | Year of Birth | Address | Hobbies | IQ Test Result | |
| --- | --- | --- | --- | --- | --- |
| Amirreza Moulaei | 2001 | Iran | videogames, surfing the web | 162 | Details |
| Taeyeon Lee | 1988 | Republic of Korea | self development | 158 | Details |
| Petr Tomascin | 1972 | Czech Republic | chess, running | 158 | Details |
| Min Seong Lim | 1996 | Korea | walking, talking, thinking | 158 | Details |
| António Sérgio Teles | 1996 | Portugal | Playing/listening music, watch movies/series, learn new skills, computer games, puzzles. | 154 | Details |
| SEYEDTAHER KHALILNEZHAD | 1985 | Iran | Reading, Learning Language, Designing, Thinking | 154 | Details |
| Burak Yulug | 1973 | Turkey | Chess | 151 | Details |
| Jawdat Wehbe Wehbe | 1978 | Venezuela | Solving standard IQ test, high range IQ test, Mathematics and logical thinking | 148 | Details |
| Abtin | 1989 | Iran | Reading, Programming, Math, physic, philosophy, video games, Experimental music, Movies | 148 | Details |
| Nikola Stojicevic | 1995 | Serbia | Writing, learning | 145 | Details |
| Daniel C. Miranda | 1995 | Philippines | Reading, Drawing , Reflecting , Writing , Singing , Solving puzzles , Playing Chess | 145 | Details |
| Ahmad Thariq | 1997 | Indonesia | Playing Football, Reading(Philosophy, Psychology, Logic), Solving IQ test | 145 | Details |
| Tony Mahone | 1989 | United States | Logical thinking, IQ test, IQ Test high range , Advanced Mathematics . | 142 | Details |
| Mohammad Afghari | 1983 | Iran | Teaching History | 142 | Details |
| Gabriele Carambia | 1991 | Italy | Think | 142 | Details |
| Vinton Adrian | 1995 | India | Watching movies, learning new languages, reading books and occasionally writing poems, | 140 | Details |
| Nguyen Ngoc Vinh | 1996 | Viet Nam | Watch movies , play games, listen to music | 140 | Details |
| Kenzo ishumura | 1993 | Iran | Programming iq test videogames | 140 | Details |
| Toni Fuller | 1997 | Seatle | Play games, watch movies , listen to music , eat and drink. | 138 | Details |
| Olivia Dalves | 1997 | Brazil | Mystery , Secret letter , Logic | 137 | Details |
| Nguyen Thien Nga | 1996 | Viet Nam | Reading book, surfing,... | 137 | Details |
| Marinos Hindkjaer | 1975 | Denmark | collector | 137 | Details |
| Jonas Larsson | 1986 | Sweden | Take it chill. | 137 | Details |
| Marshal Arijona Sinaga | 1998 | Indonesia | programming,solving math problem,playing chess | 137 | Details |
| Daniel Diamond | 1985 | London | play games, watch movie | 137 | Details |
| Albert Diamond | 1985 | London | play basketball, read book | 137 | Details |
| Markus Westerlund | 1991 | Sweden, far north | Music, writing and playing. Learning and understanding stuff. Poker, and much else. | 137 | Details |
| Yuan ShuaiZhuo | 1996 | China | Behavioristic psychology,Math,Piano,LOL,Tell jokes | 137 | Details |
| Adnan Ahmad | 1989 | Pakistan | Music, Games, Reading, Poetry, Painting | 135 | Details |
| Klemens Grossmann | 1971 | Germany | MOOCs, philososophy, physics, maths, classical music | 135 | Details |
| Tran Huu Nhut | 1994 | Kon tum | Reading book | 135 | Details |
| Chris Besios | 1998 | Greece | Science,Music,Football,Gaming | 135 | Details |
| Francesco Brescia | 1995 | Italy | Collectionism, reading, geopolitics, military strategy | 135 | Details |
| Vladimir Angelov | 1995 | Bulgaria | programming, computer games, table tennis | 135 | Details |
| Mohamed Abo Shady | 1985 | Egypt | Reading, Networking | 135 | Details |
| Elyes moueddeb | 1996 | Bizerte | psychology phylosophy sociology anthropology | 135 | Details |
| Doan Thi Dung | 1988 | Da Lat | reading, shopping, eating | 135 | Details |
| José Enrique Benlloch Izquierdo | 1990 | Spain | philosophy | 135 | Details |
| Michael Burrow | 1993 | Sydney | Stories , swordplay movies , strolling tourists . | 135 | Details |
| Hermione Swinnerton | 1991 | Orange County | Play vehicles , machinery and research , tourism | 135 | Details |
| Jason Medew | 1992 | UK | Music , movies , iq test , café chatting . | 135 | Details |
| Calvin Irons | 1990 | London | Take pictures , sports , chat with friends , watch movies | 134 | Details |
| Alex Gade | 1997 | Singapore | Art , painting , reading | 134 | Details |
| Fred Ganger | 1990 | Las Vegas | Test IQ, Cine, Animax | 134 | Details |
| David Manuel | 1993 | Canberra | Write books , write stories , mathematics , physics , Test iq . | 133 | Details |
| Lucas S. Portella | 1998 | Brazil | Read books, play chess, IQ tests, watch movies, write stories, drawning, singing | 133 | Details |
| Lisa | 1984 | Germany | music [listening, playing, singing] , games, my friends | 132 | Details |
| Abhi Gupta | 1983 | Australia | Swimming, Travelling, Excel, Linux, Movies | 132 | Details |
| ALWAN HANIF | 1997 | JAKARTA | SLEEP | 132 | Details |
| Danilo Díaz | 1992 | Colombia | Leer, escribir, ver películas, filosofía, ayudar a animales necesitados. | 132 | Details |
| Anas T.P.M | 1998 | Houston | Programming, art, music | 132 | Details |
| Oksana Levshin | 1993 | United States | talking to my cat, breathing | 132 | Details |
| Jacques O V | 1990 | Québec | Hockey piano motorcycle | 132 | Details |
| Marco Antonio Espinoza | 1995 | Peru | Play soccer, dancing, work out | 132 | Details |
| Luke Lee | 1991 | Korea | Film watching | 132 | Details |
| Dan Kamnikar | 1987 | England | Sports, Engineering, Traveling | 132 | Details |
| HarshaVardhan | 1998 | H.no97,3rd cross ,kesavaingunta | Nothing | 132 | Details |
| Danny Cooney | 1992 | Scotland | Café , cinema , web code , programming | 132 | Details |
| Johnnathan Malvern | 1990 | Melbourne | Speed, game moba, test iq, rock metal..vv | 132 | Details |
| Shinji Higuchi | 1960 | Japan | movies reading books | 132 | Details |
| Ebony Diamond | 1994 | Germany | Like reading comic books, watching movies, programming , chess , painting | 132 | Details |
| Le Phu Hai | 1993 | Viet Nam | Vẽ, Photograper, Game, Design Architecture ... | 132 | Details |
| Daniel Miranda | 1995 | Philippines | Reading, Drawing , Reflecting , Writing , Singing , Solving puzzles , Playing Chess | 132 | Details |
| Mochamad Rois Nabhan | 1999 | Indonesia | Basket,footbal,sit,eat,fly,sleep,read book | 132 | Details |
| Jacey Nguyen | 1996 | Viet Nam | Listening to Music, Eating, Playing games | 132 | Details |
| NIKOS ANDREOPOULOS | 1983 | CYPRUS | GYM MOVIES | 132 | Details |
| Nguyen Thanh Tung | 1992 | Viet Nam | travel | 132 | Details |
| Le Dai Cuong | 1996 | Viet Nam | Music, Book, Horror Movies | 132 | Details |
| Mochamad Rois Nabhan | 2000 | Indonesia | logic,physycs,maths,playing | 132 | Details |
| Steffanie Quibete | 1994 | Manila | Playing basketball, Reading, Watching movies. | 132 | Details |
| Nguyen Huynh Yen Nhi | 2000 | Viet Nam | phay games | 132 | Details |
| Ahmadreza Araste | 1989 | Iran | Movie, Music, Writing, Exploration, Research | 132 | Details |
| Li Shenyuan | 1987/06/07 | China | Badminton, Photography, History, Science | 132 | Details |
| Rashmika Fernando | 1995 | Srilanka | Watching Tv Series | 132 | Details |
| Daniel Herr | 2000 | Germany | Reading books about physics, to solve Rubik`s Cubes, learning russian. | 132 | Details |
| Piyush Bartakke | 1995 | India | Reading, photography, trekking | 132 | Details |
| James Stuart Ross McBeath | 1980 | England | Poetry/Philosophy and IQ tests. | 132 | Details |
| Jamshid Khoshimov | 1995 | Uzbekistan | football, tennis, logic problems | 132 | Details |
| Gvozden Rovina | 1969 | Ljubljana | Astronomy, SF, Cartography | 132 | Details |
| David Tothill | 1966 | Ontario Ave | Fishing, Softball, watching Buffalo Bills football | 132 | Details |
| Yoshiyuki Takano | 1963 | Japan | Playing and Listening music, Travel abroad, Puzzles, Going out for gourmet etc... | 132 | Details |
| Antonio Mazzoccoli | 2001 | Italy | Chess, music, IQ tests. | 132 | Details |
| Francesco Carlomagno | 1992 | Italy | Videogame, gym, psychology | 132 | Details |
| Aleksandra Kolesnichenko | 1995 | London | game theory, trading | 132 | Details |
| Hasan Soahib | 1990 | Pakistan | Reading, playing games, listening to music. | 132 | Details |
| Nicholas Frick | 2002 | Switzerland | playing video games, do sports | 132 | Details |
| Sri Sugawa | 1995 | Indonesia | eat,reading,swimming | 132 | Details |
| Fredrik Farhadian | 1972 | Sweden | Reading, travelling, sports | 132 | Details |
| Vernel Alberto | 1981 | Australia | Thinking of nothing | 132 | Details |
| Ace Tsang | 1989 | HK | movie, comic | 132 | Details |
| Ema Martina Kraljevic | 1984 | Croatia | Yoga,meditation,salsa,mounteering | 132 | Details |
| Takegawa Igata | 1984 | Jungle | Nothing | 132 | Details |
| mohamed nemattalla | 1970 | egypt | ggg | 132 | Details |
| Steven English | 1991 | New York | Rock , tourism , food... | 131 | Details |
| Ashlea Scotfield | 1993 | Ireland | Café , watching movies, listening to music Zheng | 131 | Details |
| Will Mckay | 1992 | California | Detective novels , comic books, animation | 131 | Details |
| Kevin Stark | 1988 | Queensland | Chatting , reading , movies ... | 131 | Details |
| Mark Marasco | 1989 | Paris | Gym, reading book | 131 | Details |
| Taylor Harris | 1995 | Italy | Swimming, singing, fashion. | 131 | Details |
| Kelly Kennedy | 1999 | New Zealand | Watch movies , play games, listen to music | 131 | Details |